We live it, so we understand it. It's a lifestyle.
WHO WE ARE

We are businessmen, marketers, content creators and artists with a passion for the outdoors. We are outdoorsmen with a passion for business, improving sales and creating great content. We know hunting, shooting and the outdoor lifestyle because it is our lifestyle. It is threaded through everything we do and offers us an amazing perspective from which to view your business. Whether it's in a duck blind in Louisiana, a deer stand in Iowa or overlooking a ridge calling to bugling elk, we find our best inspiration in the outdoor experiences you share with your customers—that all of us share together.
WHAT WE DO

We help great brands build even more visibility among consumers to help improve their bottom line. It's that simple. We know your customers because we are your customers. We sit shoulder to shoulder with them in a pit blind and have shared stories with them around a campfire. And we take that lifetime of shared outdoor experiences and understanding of what's important to sportsmen and combine it with our experience building and promoting brands to build your brand. Through creative partnerships and building powerful imagery and content that is seen on television, read in magazines, viewed online and shared through social media, we help businesses grow. Let us share our enthusiasm for adventure and the outdoor lifestyle with your brand. Trust the Confluence Group to take you on the journey of a lifetime.
OUR HISTORY

The Confluence group officially formed in October 2016. Our history started many years before that. It began in the fields, forests and waterways our team members grew up on.
CONSERVATION EFFORTS

We care about wildlife and the habitat in which they live so that future generations will enjoy the outdoors as we do. That is why conservation is deep seeded in all that we do and stand for. Whether we're working with clients like Honey Brake or with our partners at Ducks Unlimited, 4H or The NWTF, we make it a point to leave the environment better than we found it so that others can have a quality outdoor experience.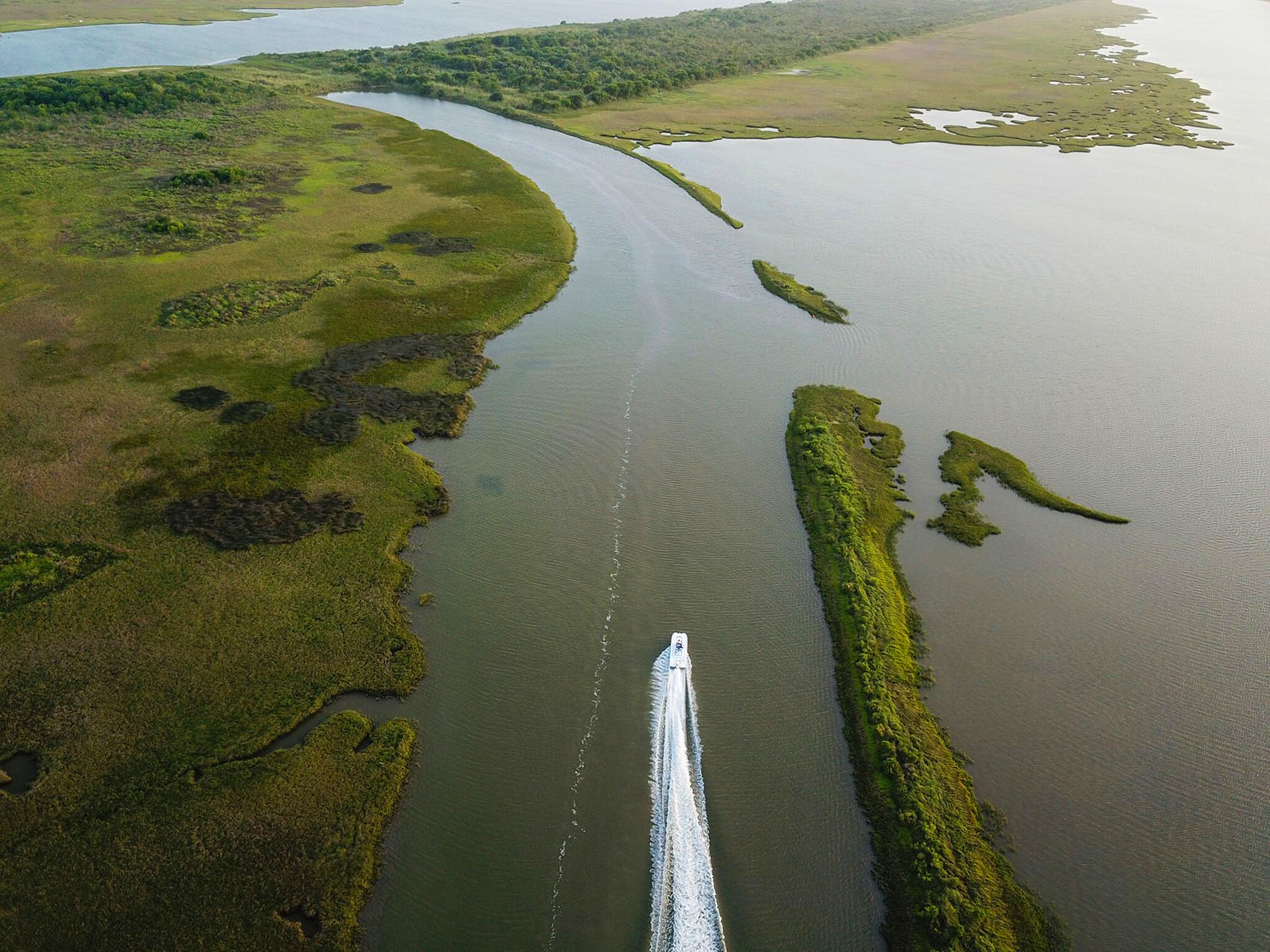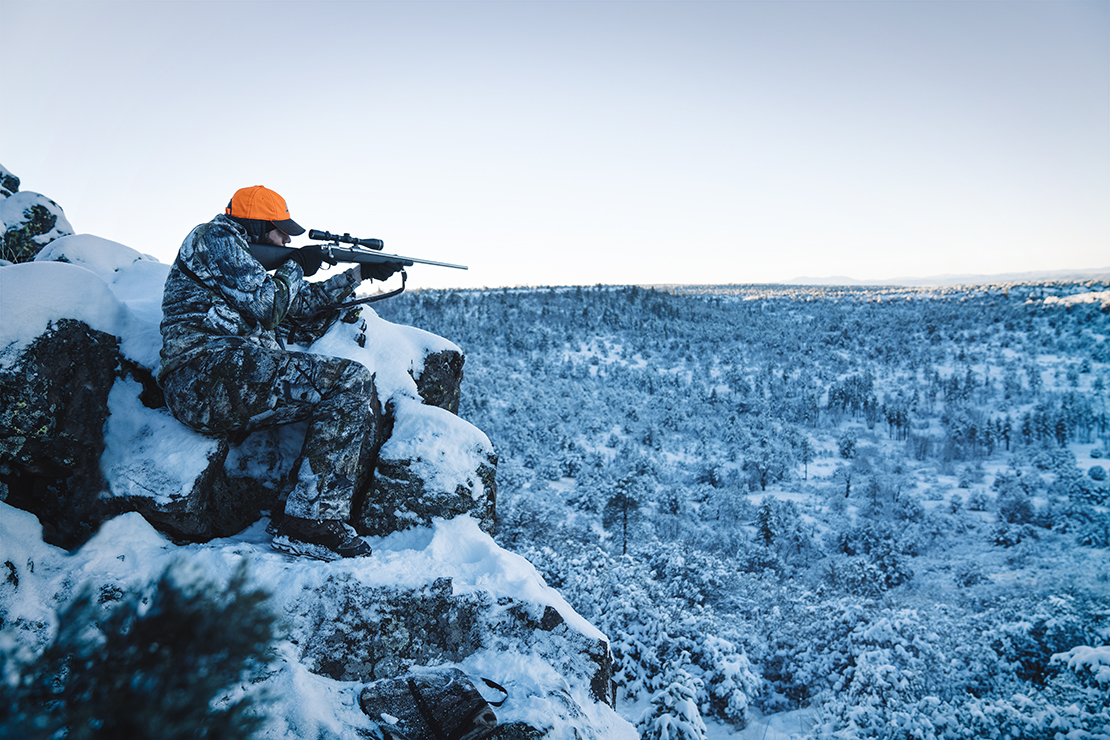 OUR TEAM
Our team is our greatest asset! Please take a moment to meet our key members–your potential partners. Our team is full of senior leadership that is well rounded and very diverse. Each member has a very successful professional career including federal/state government, outdoor trade space, graphic arts, video/photography production, television production, media sales, nonprofit foundation management manufacturing, marine/watersports, strategic PR/media relations, and brand management. Beyond our professional experience, our people are authentic outdoorsmen and each has a subservient spirit striving to help others have success in what they do. We are truly a TEAM excited to meet your goals.
tack robinson
MANAGING DIRECTOR
The team leader of the Confluence Group is Tack Robinson; the catalyst who envisions success, and then crafts a strategy that breaths effective results. Before bringing the Confluence Group together, Tack spent 26 years employed with Mossy Oak in their shipping, public relations, licensing and media departments. Before leaving Mossy Oak he was the producer relations manager for their subsidiary MOOSE Media (Mossy Oak Outdoor Sports Entertainment). Tack is in the business of helping people. In other words, Tack is driven by helping other people and bringing them together. Tack wakes up every day with his clients on his mind to serve a multi-faceted range of services; such as, consulting, media space, trade space, public relations, licensing, and so forth. Tack works well with people who are like-minded with similar goals. Meet the rest of the team below, a team that can bring your company's brand recognition to new heights. Tack resides in Jonesville LA, and the love of his life are his three children; Cole, Todd and Sam.
PATRICK (BUZZ) HAYES
BRAND INTEGRITY & IMAGE SPECIALIST
Buzz grew up hunting, fishing and creating art. After serving in the U.S. army as a paratrooper Buzz went to Old Dominion University for art and design. After 20 years as a successful photographer and designer Buzz still has a great devotion for all things outdoors and capturing that next award winning image.
David Cahill
NATION SALES MANAGER
David Cahill currently serves as National Sales Manager for The Confluence Group/Honey Brake Lodge. He comes to Confluence with 30 years of experience at all sales levels in the outdoor industry. Prior to this role, David spent 20 years as a principal with AdvancedMarketingSpecialist. David has spent his entire professional career being in between Brand / manufacturers and every channel of retail distribution in the United States. An accomplished outdoorsman, David is also part of what is condsidered to be the "first family" of Stuggart, Arkansas. David's grandfather was the legendary Chick Major who developed Dixie Mallard Duck Calls. Chick was very instrumental in developing the competitive duck calling circuit and the World Duck Calling Championship, which is held in Stuttgart to this day. David earned a bachelor's degree in Fish and Wildlife Management from Arkansas Tech University in 1988. He continues to be an avid outdoorsman while living in Plumerville, Arkansas with his wife Leslie.
LESLIE CAHILL
Executive Group Assistant
Leslie grew up in Stuttgart, Arkansas where farming and duck hunting are the mainstay of the community. Her upbringing instilled a deep sense of preservation of the land and wildlife for future generations. She brings a strong background of accounting, legal and organizational skills to the group. She and her husband reside on their cattle farm in Plumerville, Arkansas and are the parents of four sons, Jarod, Drew, Tyler and Will.
AARON DAVIS
CONTENT CREATOR & SOCIAL MEDIA MANAGER
As a stand-out visual storyteller, well-imbedded within the outdoor industry, Aaron captures the depth of each story in every photograph he takes. Hailing from Oklahoma, Aaron grew up in a small town where the outdoor lifestyle was no stranger to him. Aaron was award-winning student-athlete baseball player at Mid-America Christian University in Oklahoma, and graduated with a Bachelors' Degree in Business.
what makes us unique?
75 years of outdoor tradespace experience and insight

Authentic and compelling content creation

Strategic PR support system for communication efforts (How to maximize exposure while minimizing your spend and increasing your ROI)

Abundance of key relationships in the outdoor tradespace

Event management and execution (Including Mississippi Governor's Hunt, POMA Vision's Afield, Overland Expo)

Vast relationships with the country music industry and artists who are outdoor enthusiasts
we can help you:
Expand your content library

Strengthen your connection to your consumer

Expand your exposure and reach

Lower your overhead

Improve your efficiency

Enhance your authenticity